We need you as a volunteer!
Your community will benefit as you learn and share.
The Master Food Preserver program trains and certifies volunteers in food safety, food preservation, and food security. In return for over 48 hours of training volunteers "pay back" hours by assisting others in learning correct food handling and preservation procedures.
Classes are taught by OSU Extension faculty, specialists, and local experts. The program offers a basic, practical course in food safety, food preservation, and food security. Classes include:
Food selection and storage
Food safety issues
Jams, jellies, pickling
Canning fruits, vegetables, meats
Dehydrating
Using a pressure canner
Cheese making
Use of emergency foods
Emergency preparedness
Current MFPs sign up for volunteer opportunities at the link below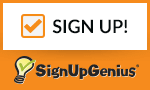 Who can become a Master Food Preserver Volunteer?
Anyone who is interested in healthy food and is able to commit to a 48 hour training program AND volunteer at least 48 hours during the food preservation season. Cost of the training (includes materials) is $125.00. Reduced fees are available on a needs basis.
What do Master Food Preservers Do?
They serve as a resource of information on food safety, preservation, and preparing healthy food for families in the community. They may conduct workshops, demonstrate cooking techniques, staff information booths, test pressure canner gauges or assist in a variety of ways in the local office and community.
Benefits of the Program
Receive complete training in all phases of home food preservation
Receive up-to-date information on food safety
Receive current information on nutrition
Develop skills in working with people
Receive ongoing training
Become a member of a dynamic team of volunteers and have fun
Contribute to your community
Interested in Applying to the MFP Program or Have Other Questions?
Call the Linn County Extension Office 541-730-3544.